Pixie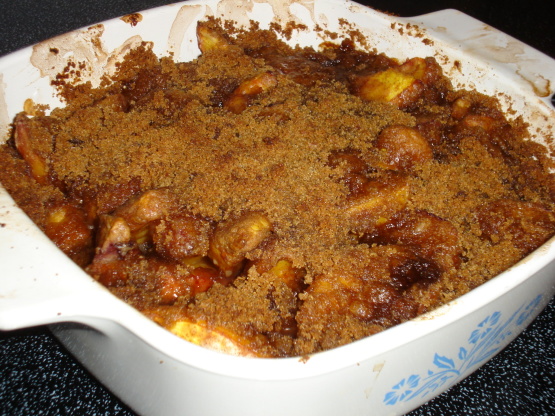 Adapted from an old newspaper clipping and posted here for safekeeping. This is a light, "guilt free" version of peach crisp. Next time I make this, I want to try sweetening the peaches with agave nectar but would still use brown sugar in the topping.
Preheat oven to 400°F.
For peach mixture:.
In a bowl, combine peaches, sugar, spice and cornstarch plus a little water (if peaches are dry).
For topping:.
In another bowl, combine flour, butter and brown sugar.
Place peach mixture in baking dish.
Sprinkle with topping.
Bake for 20-25 minutes.
Enjoy!