ABaker52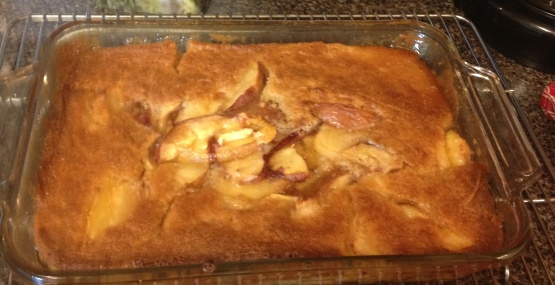 This is a marvelous peach cobbler that goes together in a flash. The batter is placed on the bottom of the baking dish and rises to the top during baking and becomes crispy and brown. Don't forget to add the scoop of vanilla ice cream.
Mix sliced peaches with 1 cup of sugar and set aside.
Preheat oven to 350º.
Put butter in baking dish (about 2 quart) and set in oven to melt butter.
Make a batter of remaining 1/2 cup sugar, flour, baking powder, salt and milk.
Pour this mixture over melted butter, but do not stir.
Put the sugared peaches on top of the batter.
Do not stir.
Bake in 350° oven for about 1 hour.