Nif_H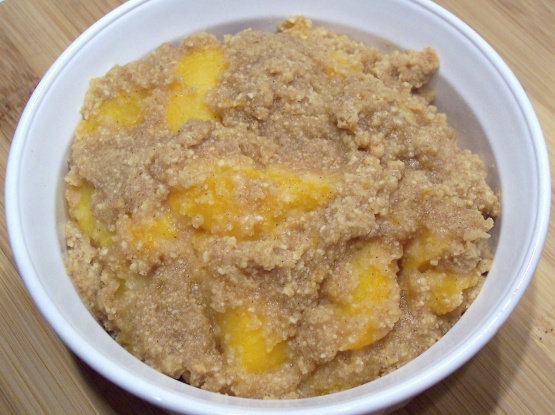 Found this on an old newspaper clipping, hope to try it soon.

Top Review by Nif_H
This was quite good! I only used 1/2 the amount of breadcrumbs and that was plenty. I made half the recipe because that's what size can of peaches I had! I think I would double the amount of peaches next time so you can taste them more. Made for Football Tag. Thanks! :)
Place the peaches and bread crumbs in a bowl. Add the butter, sugar, salt, cinnamon, and lemon juice and mix well.
Pour into a greased casserole. Bake at 350 degrees until lightly browned, about 25-30 minutes.