DewReine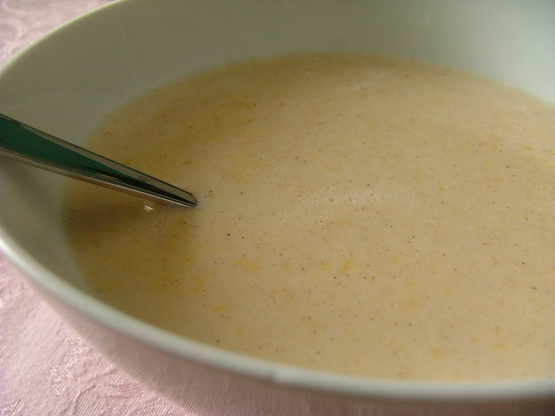 It was a chilly night, I had peaches in the fridge...maybe a dessert soup? I just wish I'd had some gingersnaps to enjoy with this!
Mix cold milk, cornstarch, sugar, and spices.
Bring ingredients to a boil, stirring constantly (very important if you want a creamy/not-lumpy result).
Gently boil about 2 minutes.
Lower heat and add peaches, allowing them to become warm*.
Remove from heat and enjoy the soothing creaminess!
*Optional: With a hand blender, puree to a smooth consistency.