Peach and Prosciutto Salad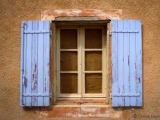 A recipe from Chatelaine Magazine: Wedges of golden peaches and slivers of Italian prosciutto liven up this summery salad. It's great as an appetizer or side dish.
Directions
For dressing, peel peach. Coarsely chop. Place in a blender or food processor. Add vinegar and salt. Whirl until puréed, then add oil and whirl. Dressing will be quite thick. It will keep well, covered and refrigerated, up to 3 days.
Just before serving, place spinach in a very large bowl. Slice prosciutto into thin strips. Peel peaches, if you wish. Slice in half, then thinly slice into wedges. Thinly slice onions. Add all to spinach. Drizzle with dressing and sprinkle with nuts. Toss to evenly mix.
Most Helpful
wonderful combined flavours. The fruit is delish and the prochuto lends just the right amount of salt to this salad... The Pine nuts made it perfect.... very tasty.

The dressing was really interesting with a consistency almost like applesauce. My peaches were very tart, therefore I added a little honey to the dressing. I also baked my proscuitto until crisp and crumbled it. The buttery pine nuts were a nice contrast to the other flavors.