Nimz1466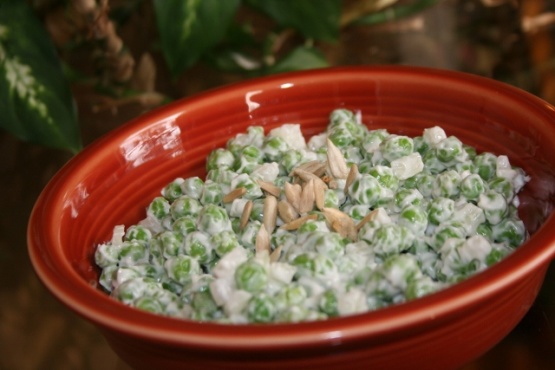 Just a simple pea salad, not unlike many others, just what I happen to like.
I add hard boiled egg and a bit of chez, like my aunt used to make. No sunflower seeds just not my thing :) Delish!!
Gently mix all in a bowl and place in fridge for an hour previous to serving if you like it nice and cold, if not serve right away.
Pea salad is wonderfully versatile, experiment with it.