Syrinx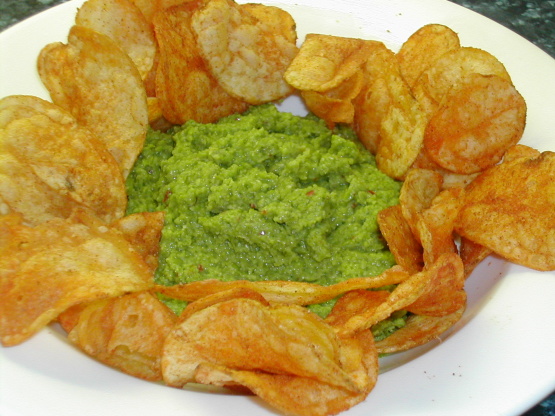 This is a fresh, zingy dip which is bursting with flavour and a wonderful sense of vitality. I like it with warm pitta bread or melba toast, but it would be good with just about anything. I have even used it to dress pasta, which was rather yummy. All quantities given are approximate - feel free to vary them according to taste.

Top Review by sprue
i like peas a lot and my husbands loves them even more but i did not care for this and he liked it. the pea taste was too much and i tried to add other things to make it better but nothing worked. but my husband liked it fine so i think you really have to like peas to really enjoy this... very healthy though thanks.
Whizz peas (lightly cooked, if you prefer), lime juice, chilli, spring onion and mint together in the food processor (or use a hand blender) until they form a pâté. The texture can be smooth or coarse, as you wish.
Season to taste with salt and pepper, then serve very cold.