flower7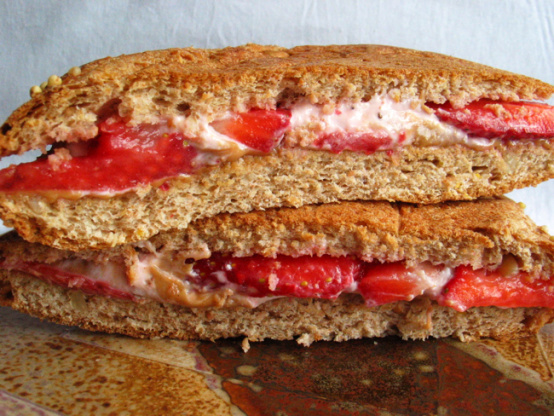 I did not notice the fresh strawberries when I tagged this recipe. Since they are out of season and expensive I used whipped cream cheese and stirred in homemade strawberry jam. I hope that passes muster with the recipe poster. Delicious and Tasty Dish approved! Will make again in spring when strawberries are more local and less expensive. Reviewed for Best of 2012.
In small bowl, combine peanut butter and honey; mix well.
Partially stir in cream cheese to give a swirl effect.
Spread mixture on 4 slices of bread.
Top each with strawberries.
Cover with remaining bread slices.