Megohm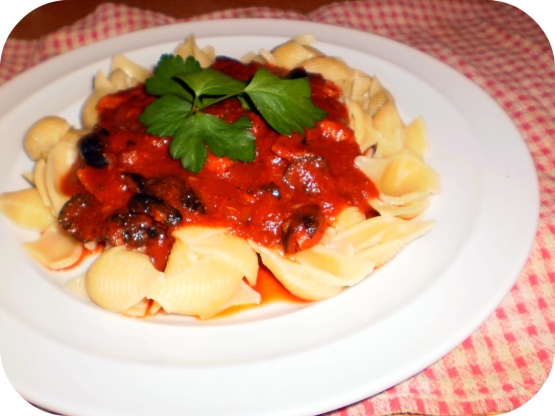 My far-from-the-truth Amatriciana sauce variation. Bacon and olive tomato sauce, oh my! Good in times of hunger and poverty, when pasta is plentiful.
In a heavy-bottomed saucepan, fry bacon until slightly crisp, and pour off all fat, save 2 tablespoons
Add garlic, stir to cook until fragrant.
Add water to deglaze (scraping off the browned bits at the bottom of the pan), then stir in tomato paste until smooth.
Add all remaining ingredients, except black olives, and simmer over low heat, stirring frequently, about 10 minutes.
Then, stir in olives, cook another 3-5 minutes, and serve.