Rita1652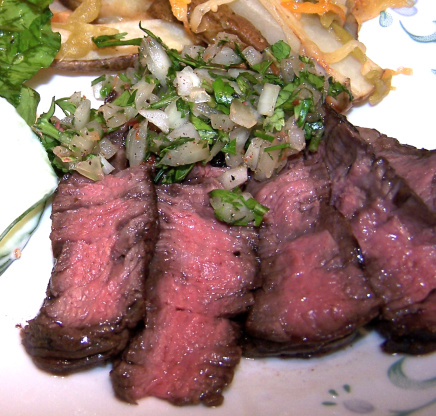 Brazilian barbecue in the style of Sao Paulo. From Philip Wagner's page. nt

I used rib eyes for this one and they came out so deliciously flavored and tender on the grill! It was worth every second of preparation for that first bite! We loved ours medium rare. I am saving this one to WOW company when we have some coming for dinner. I can't wait to see their reaction to that first bite too! Delicious!
Marinate the beef overnight in the juice of 1 lemon, salt and garlic.
The next day, barbecue the meat, until done to your preference, turning frequently.
Serve with a sauce made with the remaining lemon, the hot pepper, onion and cilantro.