Bec6206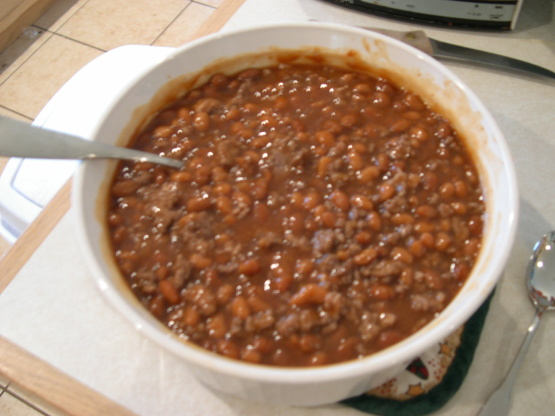 Paulie's hotdish was my uncle's favorite hotdish when he was a kid, so it is his hotdish! I grew up with it and it is a favorite in our family!

This is GREAT!! I do have to say that I halved it as well ( just two of us this evening and knew we'd never get around to eating the whole thing). Perfect "knee deep in snow" meal. Sweet, sour, goopy, messy. I paired it with a crusty loaf of bread and I have a feeling I won't need to eat again for a week! Bec... tell Uncle Paulie he's got a winner!!
Brown ground beef and drain.
Mix ingredients together in 1 1/2 quart baking dish.
Cover dish with foil and bake for 1 hour at 350 degrees.
Remove foil for the last 10 minutes, to brown.