Hey Jude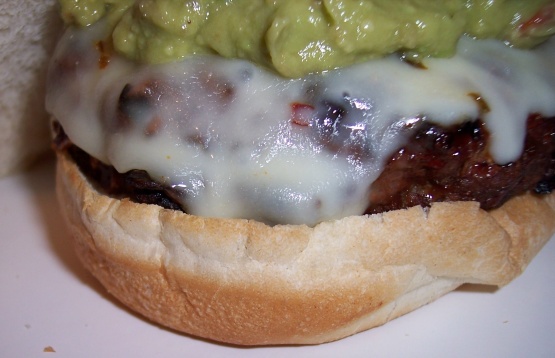 This recipe is an adaption of a Pampered Chef Recipe. Hope that you like it. The guacamole is a must!

This made a tasty and zippy burger, thoroughly enjoyed
In a large bowl, combine the onion, jalapeño peppers, seasoning mix and beef, mix well.
Form into 8, 1/2 inch thick, patties.
Grill the patties over medium coals for 14 to 16 minutes for medium doneness or broil 3 to 4 inches from heat source 10 to 12 minutes.
Center should be no longer pink.
Turn patties once, half way through cooking.
Serve on buns topped with cheese and guacamole.