Paula Deen's Peanut Butter Pie
garylori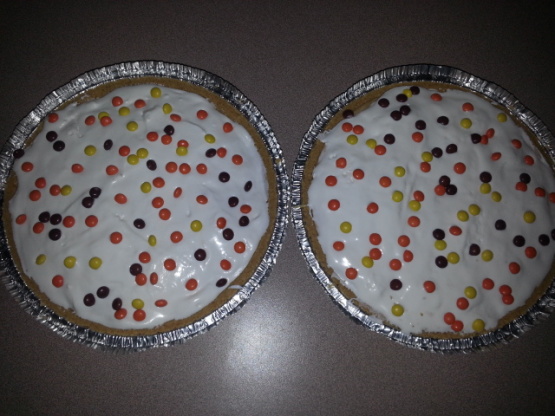 This is a super easy but terrific peanut butter pie. I topped mine with peanut butter cups instead of peanuts. Recipe courtesy of The Lady & Sons Too, Paula H. Deen. Chill time isn't listed or even required, but I put mine in the fridge until serving.
Whip the cream cheese until fluffy, then beat in the sugar and peanut butter.
Slowly add the milk, blending well.
Fold the Cool Whip into the cream cheese mixture and spoon this into the pie crust.
Sprinkle with peanuts.