Paula Deen's Easy Squeeze Honey Butter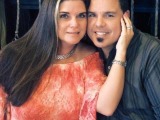 From Paula's Home Cooking television show. So simple and wonderful; the honey butter combo is just right--not too sweet! Note: 2/13/07 when making this recipe, I use Original Parkay squeeze butter/margarine. I live in Texas and this product is readily available at grocery stores in my area.
Directions
Open squeeze bottle and pour out about 1/4 of the butter and store for later use.
Add honey and stir with a long teaspoon or a wooden skewer.
Squeeze onto hot biscuits.
Enjoy because it is very tasty!
Most Helpful
Bye Bye Mrs. Buttersworth! This worked great with Maple Syrup. I hate trying to spread hard butter or margarine on pancakes and I always forget to let it set to room temp before making pancakes. Tried this 'cause my 2 year old is a pancake addict and can't even wait for them to fininsh cooking, let alone wait for softened butter. Thanks a million! Sometimes its all in the simplicity of it...
This was a great idea, but after a search I came to the conclusion that squeeze margarine isn't available anymore (at least not where I live). What I did find was Challenge Butter Spreadable Butter With Canola Oil in an 8 Oz tub. I spooned it into a bowl and mixed with about 1/3 cup of honey (I used an electric mixer). As it turned out, when the mixture was at room temperature it was soft enough to squeeze out of a honey bottle, so I put it back into the honey bottle. Since it is butter, it needs to be stored refrigerated, but I found that 15 seconds in the microwave made it squeezeable again (leaving it in the tub would definitely be easier). It was a fun experiment and we will enjoy the honey butter.