Mel.H.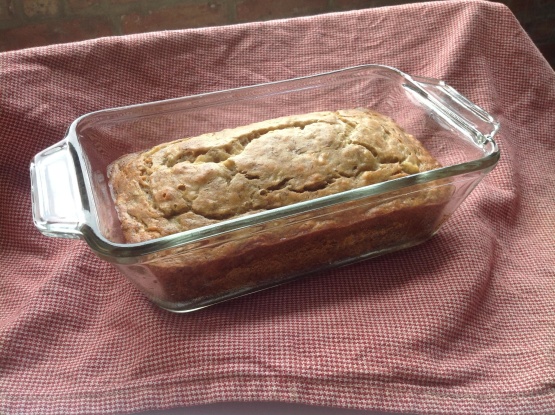 Makes two loaves of wonderful bread.

This was delicious and super easy to make. I added small amounts of vanilla and cinnamon, and I used half brown sugar, and half white sugar. I think that it would have been just as good without the modifications. I made muffins instead of one loaf of bread, and my children inhaled them.
Preheat oven to 350 degrees.
Mix dry ingredients.
Mix butter, bananas & eggs.
Mix dry ingredients into banana mix and stir in nuts.
Bake 40-45 minutes.