Paul's (No Yeast) White Bread
Kevin L.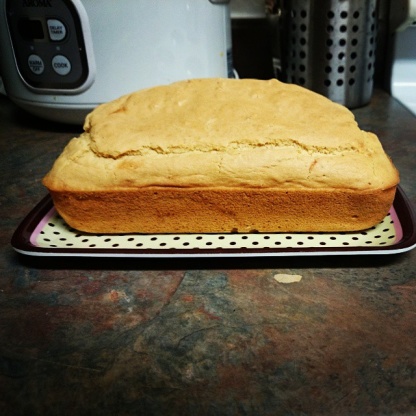 Made this first when my son Paul was tiny, about 5 years old, that was thirty years ago. He was allergic to yeast and his Allergist gave us this recipe. This was so like the flavour of an Aussie damper, so we often ate this with butter and golden syrup or honey. It isn't anything like 'bread' though.

This was a good, nice and quick bread. Although I did not put the mix in a loaf tin, instead I placed it on a cermaic Baking plate, so it turned out a bit like a Cob loaf. My little girl loved it. Thanks for the recipie.
Beat eggs in oil and add with water to flour and salt.
Bake 190degC (375degF) for 40mins in a greased loaf tin.
Slice and serve with butter.