Paul Bocuse's Creme Brulee

This is an awesome creme brulee. I'm asked for the recipe each time I serve it. It is great for company because you fix it the day before. ZWT South region (French burnt cream).
Directions
Preheat the oven to 275ºF. In a medium bowl, whisk the egg yolks with half of the granulated sugar. In a small saucepan, warm the cream with the vanilla scrapings and the remaining granulated sugar until steaming. Gradually whisk the hot cream into the egg yolks until blended. Strain the custard and pour it into 5-ounce ramekins or shallow gratin dishes.
Set the ramekins in a small baking dish and add enough hot tap water to the dish to reach halfway up the sides of the ramekins. Bake for about 1 hour and 15 minutes, or until just set. Let cool in the water bath for 10 minutes, them remove and let cool completely. Cover and refrigerate for at least 4 hours or overnight.
Preheat the broiler. Sift a thin even layer of the air-dried brown sugar over each custard. Broil 1 ramekin at a time as close as possible to the heat source, until the sugar melts, forming a caramelized crust. Serve immediately.
Notes: To air dry brown sugar, sift it onto a plate and leave it out, uncovered, for 1 day. If it's humid, the sifted sugar can also be dried in a 250ºF oven for 20 minutes.
Most Helpful
It didn't set for me!!?!!, but the taste was great (albeit a little swet)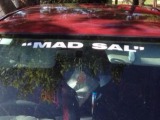 Yum, what a treat! My DH and I both really enjoyed this! Thanks!

Excellent. Although we used sugar on top as I was out of brown sugar.