Patum Peperium - the Secret is out - Gentleman's Relish!
Thorsten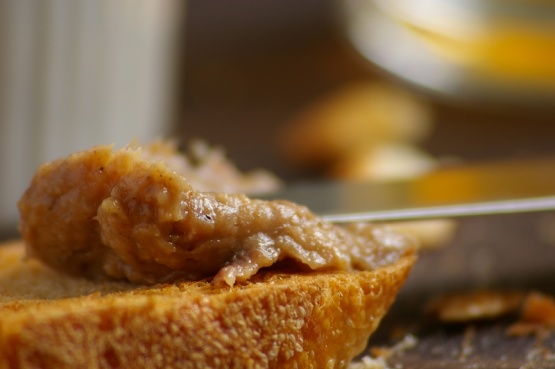 The recipe for Gentleman's Relish has remained a secret since it was first invented by John Osborn in 1828 and no doubt some, whose taste buds recoil at this intensely salty blend of anchovies, butter, herbs and spices are happy for it to remain secret. However, it is wonderful spread on hot toast and added to scrambled eggs.....as well as adding a "kick" to savoury sauces and sandwiches! It is the essential ingredient for Scotch Woodcock - a Victorian snack served at the end of a meal! (For those who are interested, I have posted the recipe on Zaar!) This is my interpretation of this famous English relish.

To summarize it in one word: AWESOME (and add several exclamation marks). MY suggestion: make it as described here. Do not touch this recipe or change an ingredient. Follow the recipe and you will have one of the greatest relishes ever. The flavour of the anchovies goes so very well together with nutmeg, macis and cinnamon, that it is unbelievable. The cayenne pepper and the ginger add just the spicyness which this relish needed. I have made more and kept it in the fridge. It was even better the next day. Take it out of the fridge and let it get to room temperature. I served it with toasted french bread. What a taste, try it now and you will make it againa and again. This is GREAT. And by the way: could I add many more stars here I would.
Using a mortar and pestle, pound the anchovies and butter until they resemble a smooth paste. You could also use a food processor.
Stir in the breadcrumbs, spices and pepper and spoon the paste into a large ramekin. Cover and chill before serving.
Serve with scrambled eggs, toast, sandwiches and as a "kick" to savoury sauces!