Patti's Peanut Blossom Cookies
Olive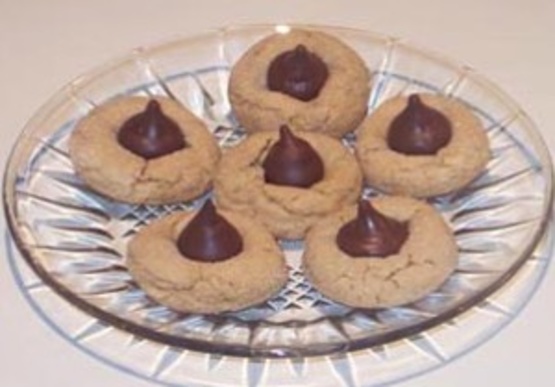 My dear friend Patti gave me this recipe about 25 yeas ago. She stopped making them but I have to keep making them as my husband & family just love them.Tried something new with them this year dark chocolate kisses. Now I am also addicted.

This is almost the same recipe I use, but I use butter instead of shortening and replace the Chocolate kisses with Dove chocolate hearts. They are perfect to make around Valentine's Day!
Pre heat oven to 375 degrees.
Combine all ingredients except kisses & 2 tbs sugar, in a large mixing bowl.
Mix on low speed until dough forms.
Shape dough into 48 balls.
Roll balls in sugar.
Place on ungreased cookie sheet.
Bake at 375 degrees for 10-12 minutes.
Immediately out of oven insert candy in center of cookie until cookies crack around edges.