Pat's Own Marinated Chicken
alligirl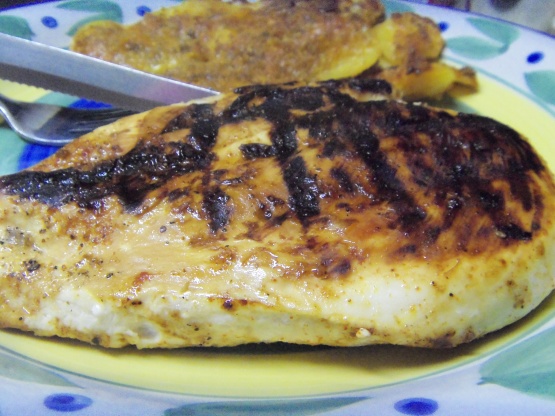 Pat, my husband, came home and said he was going to cook the dinner for company the next evening. What a surprise when he barbecued the following chicken. It was excellent and the leftovers were delightful. Can't believe such a simple addition could be sooooo good.

Clever man, this Pat you speak of...LOL Quick and simple - two of my favorite words! This is a great basic recipe, and can be spiced up or added to, as needed. It really does need the overnight marinating time, to impart the flavor from the dressing. Going into the 'I don't feel like cooking dinner - too hot' file! Thanks for sharing, trick! Made for PAC Spring '12.
Marinate the chicken breasts overnight.
Barbecue as usual.
Serve with pilaf or plain rice and a vegetable.