Pat's Healthy & Yummy Chicken Breasts
CandyTX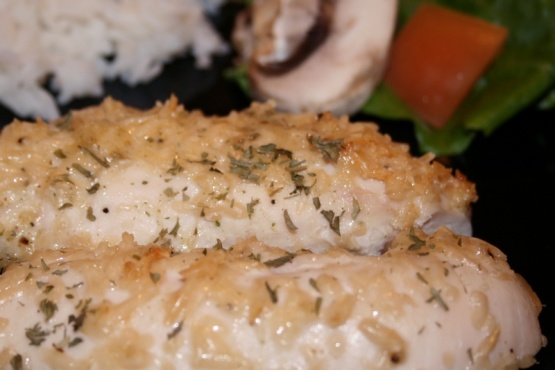 My daughter sent me this recipe last weekend. I tried it last night and it was a hit. Let it marinate all day or overnight.
Salt and pepper the chicken breast halves to taste, (I use a season salt called Herbamare-available in health food stores or on line).
Marinate the chicken breast halves in the mixture of white wine and Dijon mustard.
Marinate for 6-8 hours, the longer the better.
Discard the marinate.
Combine the wheat germ and parmesan cheese.
Coat all sides of the chicken with the wheat germ and parmesan cheese mixture.
Put on a sheet pan lined with parchment paper.
Bake at 425º for 15-20 minutes.
Enjoy!