Pat's Creamy Basil Pesto Wraps
flower7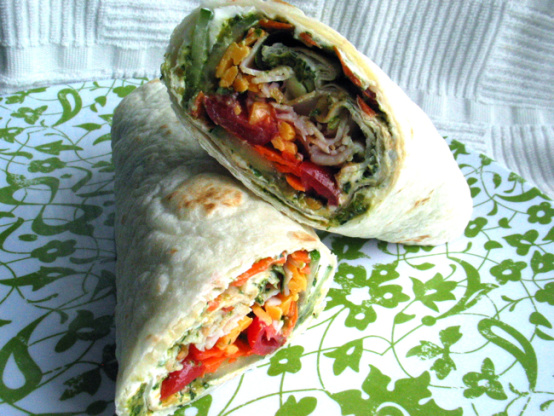 My friend's father made these especially for me at a neighborhood BBQ. It can be adapted for meat eaters if necessary.
Warm tortilla in the microwave for 20 seconds.
Spread pesto and cream cheese onto tortilla.
Sprinkle over vegetables (thinly sliced).
Roll up wrap tight, secure with tooth picks.
Cut into slices and serve as hor's derves or eat it all by yourself!
Note: Easy to adapt to your own liking.
Be creative and enjoy!