vrvrvr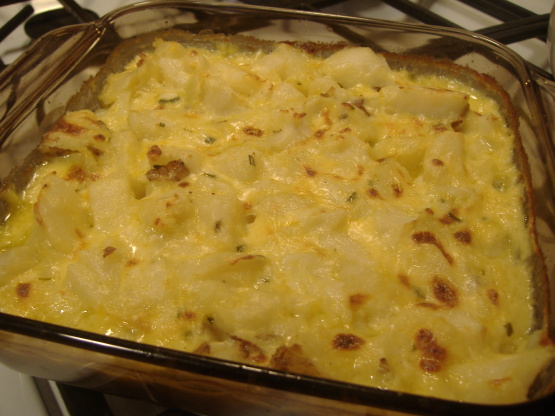 My brother used to call these "rotten" potatoes, but they are delicious. So much for brothers.

We really liked this recipe. I didn't have the precooked potatoes so I nuked some potatoes quickly and made this. I did add some bacon bits and red onion on top of the potatoes before I poured the cheese over. This is a simple recipe that really works when you are short on time!
Melt butter.
Add flour and salt; stir until well blended.
Add milk gradually, stirring constantly.
When thickened, add grated cheese.
Remove from heat.
Place potatoes in greased baking dish.
Cover with sauce.
Bake at 400° for 30-40 minutes.
Serves 4.
My brother used to call these "rotten potatoes", but they are really good.