This is from Sunny Anderson via Food Network magazine. Just in time for summer!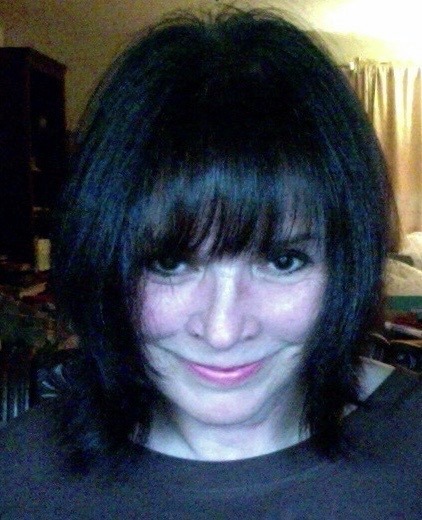 This was really delightful and made a lovely presentation, despite my missteps. First of all, when I started to assemble this, I discovered my trifle bowl was going to be far too small (you really need a large bowl, probably bigger than a normal trifle bowl). Halfway through, I had to transfer to a larger bowl, which actually inverted all the layers. I finished up in the larger bowl, but found I did not need to use all of the cake. It ended being just right, though. I used Neufchatel for the cream cheese (to keep the calories and fat down). This was super tasty without being overly sweet. The berries made it very refreshing, and I have to say it was a big hit with my guests. This would be equally delicious using other fruits, I'm sure. Thanks for posting this. Made for Please Review My Recipe Tag Game.
1⁄4 cup sugar plus 2/3 cup sugar
1⁄4 cup fresh lemon juice
1⁄4 teaspoon almond extract (or vanilla extract)

1

premade angel food cake, cut into 1 inch slices

2

(8 ounce) packages cream cheese, room temperature (1 pound)

2

cups heavy cream, room temperature

2

pints blueberries

2

pints strawberries, hulled and sliced (or or and raspberries)
Heat 1/4 cup sugar, the lemon juice and 1/4 cup water in a saucepan over medium-high heat, stirring frequently , until the sugar dissolves. Remove from the heat and stir in the almond or vanilla extract.
Brush both sides of each slice of cake with the sugar/water syrup. Cut the slices into 1-inch cubes.
Beat the remaining 2/3 cup sugar and the cream cheese with a mixer on medium speed until smooth and light. Add the cream and beat on medium-high speed until smooth and the consistency of whipped cream.
Arrange half of the cake cubes in the bottom of a 13-cup trifle dish. Sprinkle evenly with a layer of blueberries. Dollop half of the cream mixture over the blueberries and gently spread. Top with a layer of strawberries. Layer the remaining cake cubes on top of the strawberries, then sprinkle with more blueberries and top with the remaining cream mixture.
Finish with the remaining strawberries and blueberries, arranging them in a decorative pattern.
Cover and refrigerate 1 hour.