Pasta With Spinach, Feta and Olives
Kathy228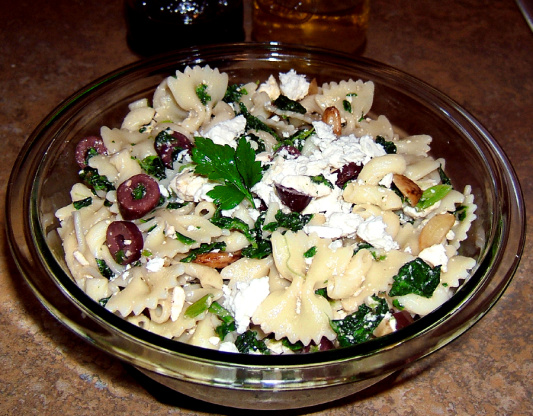 Mediterranean-inspired salad served warm. Also delicious cold. Don't add salt - the feta, olives and capers provide plenty. A short sturdy pasta works best such as bowties, shells, elbows.
In a large bowl, whisk olive oil, vinegar and garlic.
Add remaining ingredients and toss to mix. The spinach will wilt from the hot pasta.
Season with pepper to taste.
Garnish with more cheese crumbles if desired. Though it's delicious refrigerator cold, I think it tastes best when served warm.