Bergy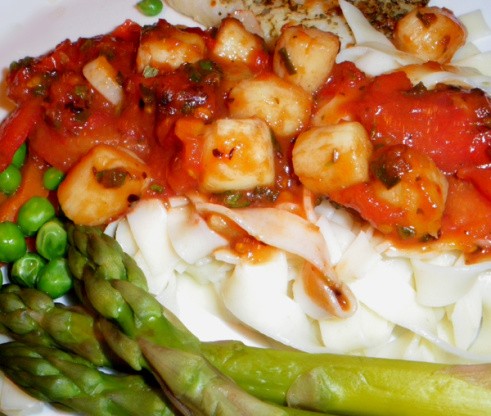 This is a recipe from La Costa Spa. It's low calorie but high flavor.

So simple to make and so good to eat!! I added some imitation crab (much the same texture of the scallops) and used canned tomatoes. I made the sauce in the morning and reheated it when needed. Thanks for the post.
Heat oil in large skillet.
Add shallots and garlic, saute 1 minute.
Add scallops, saute for 2 minutes each side.
Remove and keep warm.
To skillet, add chopped tomato, tomato sauce,and seasonings.
Bring to a boil, boil for 1 minute.
Add scallops and heat thru.
Serve over pasta.