Pasta With Sausage and Sweet Peppers
Prep 15 mins
Cook 30 mins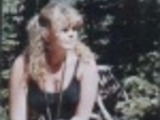 Easy and inexpensive pasta meal fast.
Directions
Cook pasta according to package directions.
Drain well and return to pan.
While pasta is cooking, cut the sausage into 1 inch pieces.
Cook sausage and peppers over med heat until sausage is brown and peppers are mostly tender.
Drain any fat from pan of sausage.
Stir broth and ground pepper into the the sausage and sweet peppers.
Reduce heat and simmer, uncovered for 5 minutes.
Pour over pasta.
Add parsley and toss to coat.
Most Helpful
This is a great recipe, my boyfriend makes it with chicken sausage and chicken broth (what we usually have on hand.) Definitely a keeper
I can't believe no one's tried this recipe. I used spicy sausage so I didn't feel the need to add any others. I loved this because it requires no extra oil, it can be prepared in your sleep and you'll have satisfied diners.