Pasta with Roast Peppers and Breadcrumbs
Prep 15 mins
Cook 20 mins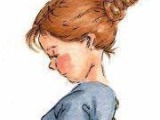 When you want something quick and tasty, this pasta dish with sweet roasted peppers, garlic and fresh thyme is hard to beat.
Directions
Put the peppers, garlic, olive oil and thyme leaves in the base of a grill pan and grill until tender (about 15 to 20 minutes), turning them occasionally to prevent scorching.
Put the bread in a food processor and whizz until fine crumbs are formed.
Place on a baking tray and grill for a ocuple of minutes until golden-watch that they don't burn, and turn them occasionally so they're evenly golden.
Cool slightly, then mix with the Parmesan, parsley and lemon zest.
Meanwhile cook the pasta according to packet instructions.
Drain and return to the pan.
Add the breadcrumb mixture, the peppers and their cooking juices and toss together.
Season and serve drizzled with olive oil and grated Parmesan.
Most Helpful
YUM. Just the right combination of flavors and sooo fresh tasting. I used dried bread crumbs but will make fresh next time. The dried soaked up too much oil and I like to keep the oil to a minimum.