Pasta with Mushrooms, Ham and Peas
anme7039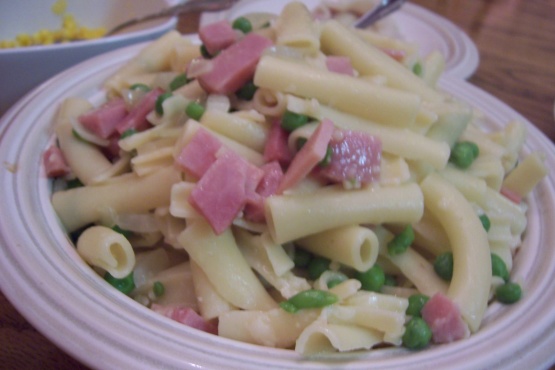 2 cloves of chopped garlic added to the mushrooms would give a nice flavour. Also I would add 250g shaved, light ham to keep it low fat. Some cherry tomotoes would add some colour to this dish also. Now you have my recipie.
In a large skillet (preferably nonstick), heat oil over medium-high heat.
Add onion; cook and stir until tender, about 5 minutes.
Stir in mushrooms and ham.
Cook and stir until mushrooms are tender, about 8 minutes.
Meanwhile, cook pasta according to package directions; drain; return pasta to saucepan.
Add mushroom-ham mixture, peas, chicken broth and pepper; cook and stir until hot, about 3 minutes.
Just before serving, add grated cheese.