Pasta With Lemon, Spinach, Parmesan and Bread Crumbs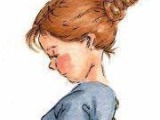 This is the specialty of the house in Cucina Biazzi, in Ashland, Oregon. Bread and pasta seem to have a natural affinity for each other. This is delicious.
Directions
Preheat oven to 375*F.
Toss bread crumbs with 1 TBS oil in large bowl to coat.
Spread evenly on rimmed baking sheet.
Bake until breadcrumbs are golden, about 5 minutes.
Cool.
Sprinkle with salt.
Cook pasta in large pot of boiling salted water until tender, but still firm to the bite, stirring occasionally.
Drain, reserving 1/2 cup cooking liquid.
Meanwhile, heat remaining 6 TBS oil, thinly sliced garlic, lemon juice, and dried crushed red pepper in heavy small saucepan over medium heat.
Cook oil mixture until garlic turns golden, about 5 minutes.
Toss pasta, oil mixture and spinach in large bowl until spinach wilts, adding reserved cooking liquid as needed to moisten.
Sprinkle breadcrumbs over.
Serve pasta, passing grated Parmesan cheese seperately.
Most Helpful
This is such a wonderful recipe! I made a few changes, just to use what I had available in the house. I didn't have fresh french bread, but did have a baguette that was a day past it's prime. I cut it in chunks and processed it in the food processor to make bread crumbs, then added 2 splashed of rice milk to moisten it back up. I then added a teaspoon of each onion and garlic powder to the crumb mixture with the olive oil, tossed to together and baked as directed. I didn't have linguine pasta, so I just used angel hair, and I omitted the red pepper flakes (I think I'll add them in on a night when my husband is here to eat this with us though). I also significantly decreased the oil used, (I used about 1T with the bread crumbs, and about 2-3T with the lemon juice mix) and just increased the amount of pasta water to compensate. And one last thing, I let the pasta cool for about 10 minutes before adding in the spinach, because I don't care for cooked spinach, and this way the pasta was still warm enough to warm the spinach, but not hot enough to wilt and cook it.

Goodness, when you type that all out it sounds like a lot of changes, but it really wasn't, and the dish was absolutely wonderful.
This is a very nice and easy recipe using ingredients that I had on hand. I used bow tie pasta and added some cooked shrimp at the end. I had never used breadcrumbs in a pasta dish before, so that was interesting and quite delicious. I'm sure I will make this again! Great recipe! Thanks!
Everyone, including picky kids, loved this. I've made similar recipes I think the lemon is a nice touch that I wouldn't have thought of on my own. I also added a bag of arugula since I had it and we love it so much and used seasoned Italian bread crumbs which I browned in some EVOO on the stove top rather than that way you suggested. We didn't use the cheese as I felt it would be over kill (one or the other in my house since bread crumbs are used to replace the cheese). After I cooked the pasta, I drained and heated the oil and garlic in the same pot the pasta was just in. I then added the spinach and arugula etc and wilted b4 tossing with the pasta and bread crumbs. I think some fresh cherry or roma tomatoes would be a nice addition at this time (I've actually made a very similar dish with tomatoes rather than greens). I also added a hunk of butter and the lemon zest like another reviewer. Very good, thank you for posting it. My family told me to keep the recipe handy, its a keeper and leaves room for variations which is always fun...ooo olives may be nice, or shrimp, scallops, anchovy, red bell peppers...you can also replace the spinach with escarole or other greens.