sydsmama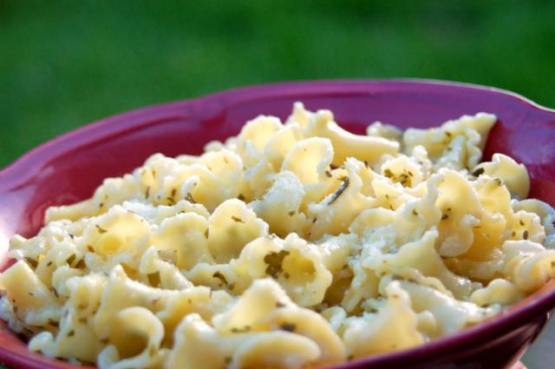 This is a quick and easy pasta dish that you can serve with your favorite meat.

Apr 7, 2004 Very fresh taste, simple and quick side dish, would go with almost anything. We had it with pork chops. Love the parsley, lemon, cheese combination. Thanks for sharing a quick one. Update May 21/04 : made it tonight with fresh from the garden oregano and parsley, and fresh smashed garlic, exceptionally good!! Try it, you'll love it. Here I am again, lovely pasta, had to use cheddar cheese, it worked just fine! delicious!!
Cook linguine according to package directions and then drain.
Melt butter in large Pyrex measuring cup and blend in remaining ingredients except cheese.
Place pasta and butter back into saucepan used to cook the pasta in.
Cook pasta for two minutes until reheated; stir constantly.
Put cooked pasta into serving bowl topped with Parmesan cheese.