Pasta With Fresh Tomatoes and Pine Nuts
katia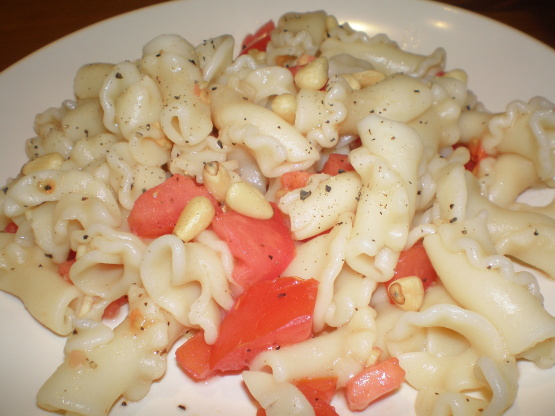 A nice summer time pasta meal that is very easy to make. Best made with tomatoes fresh from the garden.
Bring a large pot of salted water to a boil.
Meanwhile, combine tomatoes, garlic and oil in a medium bowl. Season with salt and pepper. Let stand at least 10 minutes.
Cook pasta in boiling water until al dente. Drain and return to pot. Add tomato mixture and toss to combine.
Serve sprinkled with pine nuts.