Pasta With Creamy Goat Cheese Tomato Sauce
flower7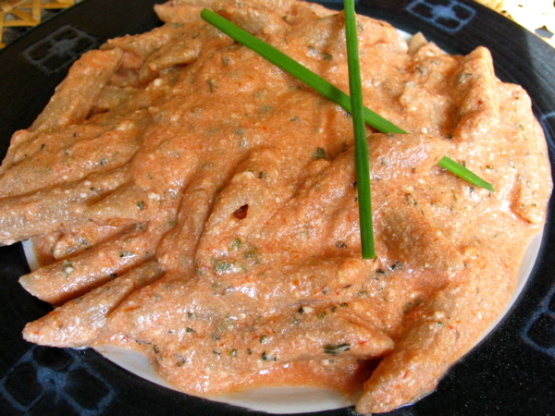 I had some left over cooked pasta one night and wanted to make a quick meal. I a few things together, and it happened (to my surprise) to be really good. This is a creamy, very tasty dish that I hope you enjoy. I used whole wheat pasta, but either would be good. Also, adjust the spices to your liking. I have posted the recipe for one serving, but it is easily doubled, tripled, and so on.

I made this for dinner last night and it was quite tasty. I am a big fan of goat cheese and would probably increase it. I also thought the seasonings in this was a good combo but a little too mild for my taste. Great base recipe though. Chicken would be great in this.
Cook pasta according to the directions on the package. (Or take some leftover pasta out of the fridge.).
Drain the pasta, then put it in a small pot and add the remaining ingredients.
Heat it over medium heat until the cheese is melted creating a creamy sauce and it is warmed through.
Serve and enjoy!