Pasta With Chickpea Sauce
Prep 15 mins
Cook 30 mins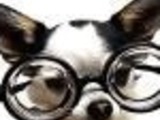 This sauce is so rich and satisfying that you forget that it is vegetarian and quite healthy. I use homemade pappardelle, but any wide noodle or even lasagna noodles or any pasta of your choice will work just fine. With a salad and bread and wine and cheese, it's a lovely meal. Feel free to add more garlic and more chili pepper if you like.
Directions
Place all but 1/4 cup of the chickpeas in a food processor or blender, add one cup of water and process until smooth.
Heat the olive oil with the chili pepper and the garlic in a one quart saucepan.
Add the onion, parsley, basil and bay leaf; cook, stirring, about five minutes over medium heat.
Add the whole chickpeas, tomatoes, salt and pepper; bring to a boil and simmer over low heat, covered, for thirty minutes, stirring at least every ten minutes.
Add water if liquid reduces too much.
Discard the bay leaf.
When ready to serve, transfer the hot chickpea sauce to a heated bowl large enough to comfortably hold all the pasta.
Dilute the sauce with 1/4 cup of pasta cooking water and fold in pasta.
Serve and pass parmigiana and the grater.
Most Helpful
This is good. I made ours gluten free serving with rice macaroni. The instructions have an issue though as no where does it say when to add the blended chickpeas. I just added them along with the whole ones which is probably what is supposed to be done. I used unrefined extra virgin olive oil, no dried chili but I served it with Red Tabasco sauce for those who wished for some heat, I used double the amount of garlic, dried basil as that is what I had on hand, chopped canned plum tomatoes, sea salt, plus the rest of the ingredients. I served it without cheese for a vegan/dairy free meal! Made for Veggie Swap 33 ~ April 2011.

This tasted so bland as I was preparing it and had the first few bites. But, inexplicably, it got better and better. My SO and I are both sold and will definitely make it again. I served it as a sauce over angel hair, because that was all I had handy. We substituted 1/2 tsp cayenne for the dried chili and 3/4 tsp dried basil for the fresh basil and stupidly forgot the parmesan (maybe why it seemed bland at first?). I used the 1/2 cup of olive oil, and it didn't seem overly oily, but I still can't believe it needs that much. Next time I'll probably try it with 2 Tablespoons oil and the rest in water and see how that works out.
Very yummy. Like the previous reviewer, I added the pureed chickpeas with the tomatoes and whole chickpeas. I made almost to the recipe except I only had dry basil. Also, I used this with about 1/2 lb of pasta because it seemed like it would be too dilute otherwise. Would make a good soup too.