Pasta With Chicken, Spinach, Pine Nuts, Bacon And
Prep 15 mins
Cook 25 mins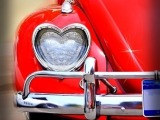 That's right!!! Pasta, Chicken. Spinach, Sun dried tomatoes, Pine nuts and BACON Ohh Yeah!! Enjoy :0 Made fore RSC #11. Recipe has been edited per reviews :)
3 boneless skinless chicken breasts, Sliced into strips
2 tablespoons olive oil, seperated
1⁄8 teaspoon salt
1⁄8 teaspoon pepper
1 key lime, squeezeed
10 slices bacon, crispy and crumbled, seperated
1⁄2 lb penne pasta
1 medium shallot, aprox 1/2 cup, chopped
4 large garlic cloves, chopped
3⁄4 cup plus 2 tablespoons sun-dried tomato, drained and chopped, seperated
1 teaspoon cornstarch
1 cup chicken stock
1 cup fat-free half-and-half, warmed
1⁄8 teaspoon cayenne pepper (optional)
3 ounces fresh Baby Spinach
3 tablespoons pine nuts
Directions
Drizzle chicken with 1 tbls olive oil then sprinkle with salt and pepper, squeeze key lime over chicken.
Flip over a few times to mix marinade with chicken -- set aside.
Cook bacon -- set aside.
Get water heating for pasta.
In large saute pan heat 1 tbls of the Olive Oil add Shallots and Garlic.
Saute for 1-2 minutes then add 3/4 cup of the Sun Dried Tomatoes.
Add chicken and cook till done.
Mix corn starch with chicken stock and slowly stir into chicken mixture then add warm half and half. Add cayenne pepper.
Cook for 3 minutes or untill sauce is thickened. (add water if necessary).
Place pasta in boiling water and cook acording to package .
Add baby spinach to sauce and stir occasionally until wilted.
Place pasta in large serving dish add sauce and toss.
Top with pine nuts and two strips of crumbled bacon and two tablespoons of red peppers.
Most Helpful
Loved it! Unusual pasta dish and so different for a nice change of pace.
Use notes and add cornstarch.

I had an RSC dinner party with friends and served this pasta dish. Overall the dish was tasty, and we really liked the topping of bacon and pine nuts, but I had some problems with the recipe. First, I added an additonal chicken breast because I thought 2 breasts were too little to serve 4 people. Secondly, I had a problem when I added the cold half-and-half cream to the warm stock mixture because it curdled the cream. Next time this is made, I will warm the cream before adding it to the dish. And finally, I had a problem with the sauce thickening. I had to cook the sauce for a longer time than indicated before it reduced and thickened.