Pasta with Chicken and Shrimp
Prep 20 mins
Cook 20 mins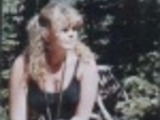 A light and fast cooking recipe to go with any stir-fried foods.
Directions
Combine chicken broth, soy sauce, cornstarch and ginger in a small bowl and set aside.
Cook pasta according to package instructions,drain and keep warm.
While pasta cooks, coat a large skillet with the cooking spray.
(add oil if necessary when cooking) Heat over med heat.
Add green onions and garlic.
Stir fry for 1 minute and remove from pan.
Add squash to skillet.
Stir fry for 2 minutes.
Add sweet peppers to the skillet and stir fry 2 minutes more or until veggies are crisp tender.
Remove veggies from skillet.
Add chicken and shrimp to the skillet.
Stir fry 2 or 3 minutes or until chicken is no longer pink and shrimp is opaque.
Push chicken and meat from the center of the skillet.
Stir the sauce and add to the center of the pan.
Cook and stir until thickened and bubbly.
Return veggies to the skillet.
Stir all the ingredients together to coat with the sauce.
Cook and stir about 1 minute more or until heated through.
Serve hot chicken and shrimp mixture over pasta.
Sprinkle with sesame seeds if desired.
Reviews
Most Helpful
Super good! I made this with thin spaghetti. The veggies were crisp and the sauce for the pasta was excellent. The chicken and shrimp went great together. I used zucchinni and instead of the black sesame seeds I sprinkled the dish with sunflower seeds. After adding the sauce, I thought it was a little too thick, so I would reccommend using 3/4 cup chicken broth. Thanks Karen, we really enjoyed this!!

Karen, what a delight medley of flavors! The entire dish simply came together in harmony and all blended so well together. I made as directed and used olive oil and added one small julienned zucchini. I left the soy sauce on the table for added flavor. The sauce came out perfectly, however, I believe I may double it next time! Wonderful reicpe, Karen! Thank you for the lovely meal!
I made this tonight for supper using fresh sliced mushrooms in place of squash and I also doubled the sauce. It was wonderful! It had alot of flavor and there were not left overs! What a great dish, will definately make it into our regular menu rotation!