Pasta With Chicken and Asparagus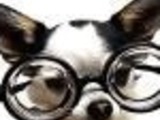 A delightful pasta which I clipped out of the Times about 25 years ago and it is still a great meal--just add salad, wine and dessert. Broccoli can be substituted for the asparagus; other blue veined cheeses for the gorgonzola--though the gorgonzola does melt so beautifully into the sauce.
Directions
Remove all sinew and cartilege from the chicken breast and cut into strips about 1 and 1/2 inches long and a half inch wide.
Scrape and trim the asparagus, discarding any tough ends, and cut on the diagonal into one and half lengths.
Drop the asparagus into rapidly boiling water and cook for just a few moments--they should still be crisp--and drain and reserve, keeping warm.
Cook the pasta in rapidly boiling salted water until al dente and drain and reserve, keeping warm.
Heat the butter in a casserole and add the chicken strips, stirring and seasoning with coarse salt and freshly ground pepper, cooking less than a minute, until the chicken just begins to change color.
Add the asparagus and stir.
Add the shallots and cook briefly, about 30 seconds.
Add the cream, hot red pepper (or pepper flakes) and the tarragon and stir.
Break the gorgonzola cheese into small lumps and add it, cooking just until the cheese melts.
Add a generous grinding of black pepper and the tarragon and stir.
Add the drained pasta and toss well.
Serve with grated parmesan on the side.
Most Helpful
What a great recipe this was! I didn't have the chili pepper, so I added some of Emerald's Essence as well a bit more Gorgonzola. My husband asked to preserve this recipe. Thank you for posing. Rita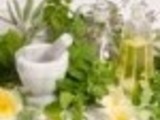 Wonderful flavor! I doubled this recipe to serve our company and it went over very nicely! Well balance of delicately flavored sauce with just a hint of hot combined the chicken and pasta. I will definitely make this again. We enjoyed it so much. Thanks, Kate!

Oh WOW! This is very easy to put together and the gorgonzola cheese melts into the cream making a delicious sauce for the pasta. I cooked the asparagus in the microwave and used a jalapeno pepper. I used fresh taragon from my garden.