loof751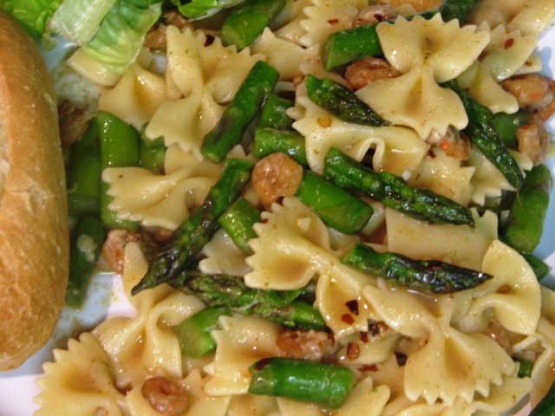 This recipe is so simple and great with shrimp added.

Good...I added a little diced onion and yellow bell pepper. YUM!!!
Boil water for pasta. Cook as you are preparing the garlic/asparagus sauce.
In a skillet, cook garlic, pepper flakes, and hot sauce in heated oil and butter for 2-3 minutes. Add asparagus, salt and pepper and saute until asparagus is crisp tender, about 8 minutes. If you want to add about a half pound fresh shrimp, now is the time and saute it with the asparagus. Add chicken broth and freshly grated parmesan or romano cheese and mix well. Pour over hot pasta and toss to coat. Serve immediately.