Pasta, Tomato and Lentil Soup
Prep 20 mins
Cook 40 mins

Directions
Heat oil in large heavy bottomed casserole.
Add onion, garlic, celery and bacon.
Cook stirring over low heat for 10-15 minutes until vegetables soften.
Add lentils and stir well to coat in oil.
Add fresh and canned tomatoes.
Bring to boil.
Add bay leaves, thyme and stock.
Simmer for about 40- 60 minutes or until the lentils are cooked.
Cook the pasta in boiling water until al dente, drain.
Serve the soup in bowls, garnish with parsley and sprinkle with parmesan.
Reviews
Most Helpful
What a wonderul tasty soup.It is a cold rainy day and was looking for something to warm us up. I used a can of lentils and followed your recipe precisely.Thank you for sharing this fantastic meal. Rita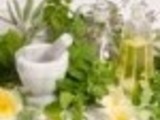 We love soup and this recipe fit the bill for a great tasting soup on a cold winter day. I used the bean and lentil soup mix but because of the beans did have to cook the soup longer. Healthy and great taste, can't get better than that. Recipe is in my keepers file Made for AUS/NZ swap#25
What a tasty soup. It smelled wonderful while simmering and tasted even better. I made it exactly as written, for a lovely treat. A very hearty and savory soup, just perfect for the rainy weather we have been experiencing. Thanks so much for sharing Jewelies, we enjoyed it very much.