Chippie1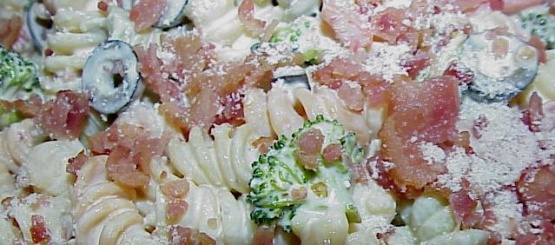 Colorful and delicious, sure to impress your guest.
In medium size bowl, pour the dressing over the vegetables; cover and marinate in refrigerator for at least 3 hours.
Cook spaghetti, drain and chill.
Drain and reserve the marinade from the veggies.
Combine the marinade with noodles and cheese, toss lightly.
Place noodles in glass dish adding the veggies.
Sprinkle with more cheese and bacon.