Ms B.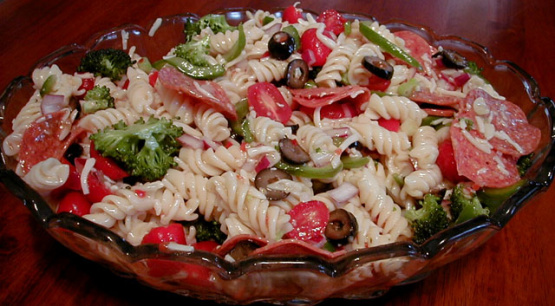 This is a very tasty Italian pasta salad. Great for large groups.***ADOPTED***
Very tasty, the dressing is great! Plenty oil, though, and I left the canola oil out alltogether, and never missed it with all that lovely olive oil still in there. Also, we thought the olives where bit overpowering, and I will reduce them to 1-11/2 cup next time.
Cook pasta.
Meanwhile, whisk together oils, vinegar, garlic and pepper.
Reserve.
Drain pasta and immediately toss with dressing.
When cool, add salami, peppers, olives, onion, cheeses and parsley.
Toss until all ingredients are coated well.
Serve at room temperature.