LorenLou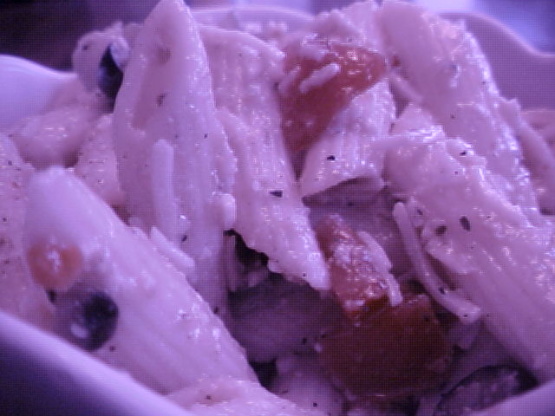 A colorful pasta salad full of flavor. Always a favorite at gatherings!!!!

I used a pound of mini penne and only one bottle of dressing. I followed the rest of the recipe as written other then I didn't add the onion, salt, pepper or garlic powder. I didn't measure my pepper and cucs either. I just added two peppers and two cucumbers. We all enjoyed this.
Boil pasta, drain well.
Chop all vegetables and place in large bowl.
Mix pasta in with vegetables.
Add both cheeses, mix well.
Add salad dressing-- usually requires 1 bottle.
Refrigerate for 2 hours prior to serving.
Add fresh salad dressing with each serving.
Enjoy!