Nimz1466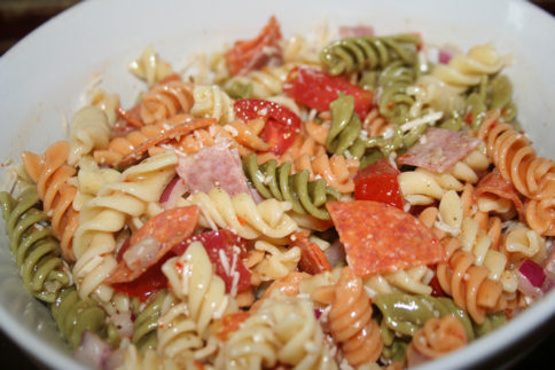 Nothing unusual but this is the way we like our pasta salad and I wanted to post it mainly for ingredient ratios.

A nice change from the typical pasta salad. I used only white pasta; personal preference, and added carrots, celery and green peppers for color. I also only used 1/4 cup parm cheese, again personal preference. My hubby really enjoyed this recipe. I made this for PAC Spring 2010.
Combine all ingredients and refrigerate. Check to see if more dressing is needed.