This was a dish that was served at an Italian restaurant that is no longer in business. I am not sure how I got this recipe, but it is great.
Directions
Cook pasta in a large pot of boiling salted water according to package instructions.
Heat a large saute pan on high heat. when hot, add bacon, stirring often. When bacon is browned, remove from pan and save some of the fat in the pan.
Coat the chicken lightly with flour and saute on medium heat in remaining bacon fat until cooked through, add onions and garlic, and cook stirring often for 2 to 3 minutes.
Add olive oil, salt and pepper to taste and bacon.
Drain pasta, but do not rinse. The starch clinging to the pasta will help bind the sauce. Add to the above ingredients. Stir in parmesan and parsley.
Most Helpful
Wonderful recipe! I added a fresh diced tomato and let it cook down a little with the onions and garlic. Made a great dinner for everyone! Thanks for sharing! Made for ZWT 7.
Outstanding!! This goes straight into my best of the best recipe file. We all went back for seconds (well, I went back for thirds). I loved the combination of the crispy bacon, almost caramelized onions, parmesan cheese and olive oil. I only used 1/4 cup of the parmesan and, for us, it was perfect. I might add just a touch less olive oil next time...but only a touch. Gosh, I can't stop thinking about the wonderful flavor in this recipe. No need to add anything else to this recipe in my opinion. Thanks!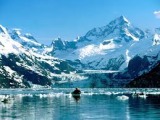 Thank you for sharing your recipe diner. My dh & I enjoyed this very much. It made for a very tasty dinner. The flavors all blended well together. Whats not to like, bacon, onions, chicken, pasta and cheese...Yummy. Quick and easy to make with excellent textures and amazing flavor. Made for ZWT7 for Witchin Kitchen.