lazyme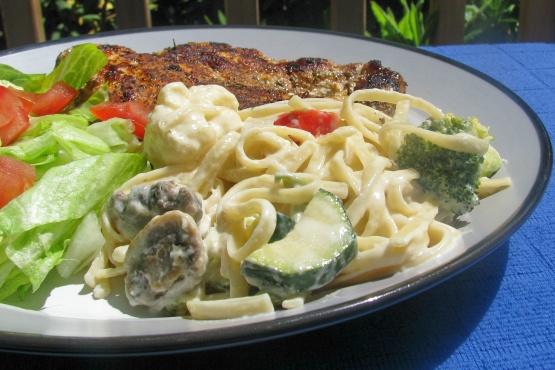 This is my old standby primavera that I've been making for years. I think the key is the fresh vegetables (don't use frozen). This dish is quick, easy and looks great!
Saute broccoli, zucchini, red pepper and snow peas in butter until crisp-tender.
Add half& half and black pepper.
Cook on medium heat briefly (2 to 4 minutes) until cream is slightly reduced.
Toss with pasta and sprinkle with parmesan.