Pasta Pizza from Leftovers (Or Not)
2Bleu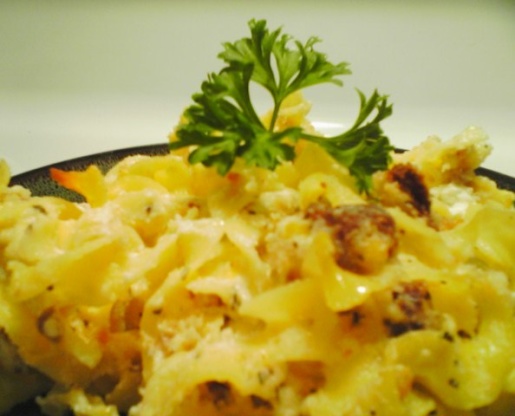 A way to use up leftover...anything! EDIT**you are not to flip the pizza, just place it right under the broiler. I'm not sure if I made that clear.**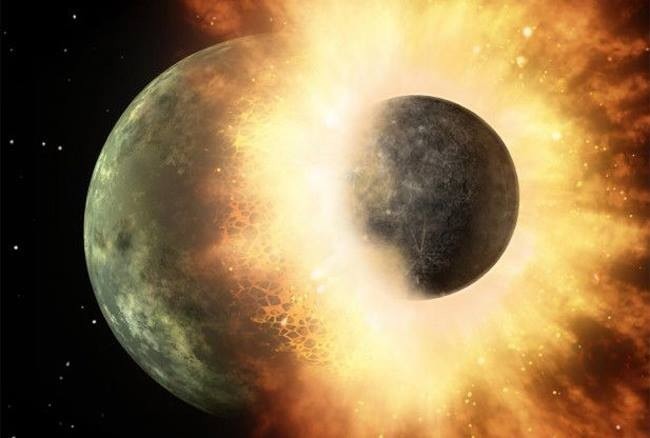 Top Review by 2Bleu
First I would like to say that I agree with a previous review that the addition of so many eggs and also the cooking method was not a necessity. I doubled the recipe and only used 2 eggs. I made it using leftover egg noodles, sausage meatballs that I crumbled up, and some ricotta, cheddar, and cream cheese for the cheeses. I stirred in your spice recommendations and placed it into a dutch oven casserole dish and baked it for 30 minutes. It came out beautifully albeit not in a 'pizza' formation. I think the ricotta cheese added a 'calzone flair' to this dish. That said, I think this dish is a wonderful way to use up leftovers. A very simple throw-together of endless possibilities. For these reasons we gave it 3 stars. 'We liked it' :)
1 1⁄2 cups cooked pasta (cut into about 2 inches or so and lightly tossed with pasta sauce)

4 -5

eggs
1⁄2 cup of cooked meat (only up to 1/2 cup or it wont "stay") or 1⁄2 cup cooked vegetables (only up to 1/2 cup or it wont "stay") or 1⁄2 cup stale bread, diced (only up to 1/2 cup or it wont "stay")
1⁄2 cup cheese (your choice)
garlic powder (optional)
onion powder (optional)
dried basil (optional)
Mix everything together.
Pour into a lightly greased oven proof frying pan.
Preheat broiler to high.
Cook mixture over stove top on medium heat until bottom is set, shaking pan occasionally.
Once bottom is set place pan into oven 4 inches away from broiler and cook until top is set as well.
Take out of oven and invert onto serving platter.
Slice into wedges.
OR, to it make more pizza like, place sauce and more cheese on top of the cooked "pasta pizza" and broil again until melted.