bernrome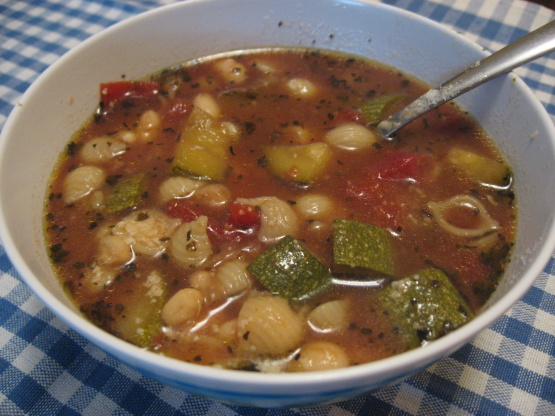 This is simple to make, but very good. A friend of mine, who is a vegetarian, gave me the recipe.

this was great i changed a few things. I used navy beans instead of northern beans. I used one can stew tomatoes and then blended one can of diced tomatoes. I used bell pepper and carrots instead of zucchini (it is what I had). And I use either for the pasta either acini di pepe or pastina both found at publics. man is this ever good.
In slow cooker, combine all ingredients except for pasta and cheese; mix well. Cover and cook on low for 3-4 hours.
Stir in pasta. Cover and cook for 30 minutes longer or until pasta is tender. Don't overcook as pasta will disintegrate.
Serve soup with cheese.