I had a dish like this in Paris, and was craving it today. So I tried to replicate it and it was really tasty! If you like escargot, give it a try. I got snails in a can (no fresh here in the US generally) in the tuna section of the supermarket. I do low carb, so I used Dreamfields Pasta, which is very good and tastes exactly like the regular stuff.
Directions
Saute the shallots and garlic in the butter until they are softened.
Add the snails and the wine and let it bubble until reduced slightly.
When reduced, add the cream, sour cream and mix it all together.
Stir in the parmesan cheese.
Serve tossed with about 3/4 lb of spaghetti.
Top with some chopped fresh parsley.
Most Helpful
I'm one of those people who actually do like escargot!!! So, I was looking forward to this. I just found it to be far too bland for my taste. It definitely needed salt and pepper and I just loaded on the hot sauce after it was on my plate. I used rotini pasta. This was ok but I will tweak it quite a bit next time.
A la Carte, I printed your recipe, and it lay on my kitchen counter until I eventually got round to it. You get the 5th star for, thank heavens, the originality!! I'm always searching for recipes with accessible ingredients, but which are out of the ordinary. I made it tonight. Okay, I tweaked it a bit: had to use a small onion as I didn't have shallots. Used a KWV Chenin Blanc (South African) as that was opened and at hand. Used crème fraiche instead of sour cream (not much difference) and used a little more than you specified. Didn't have Parmesan, only Pecorino. Grated that, and added a handful, more that the 2 T in your recipe. I stirred it in and tasted: nice, but it missed something -- salt!! I used a seasoning salt containing the dreaded MSG, but that was just what was needed. I had my own organic flat-leafed parsley, which I chopped and stirred in. I also (we are 2 people grazing ...) only cooked 250g/1/2 lb of spaghetti while I made the exact amount of sauce you specified, so there were a bit too much sauce to spaghetti, but fortunately it had to stay in a warming oven for a while, and the spaghetti slurped up the excess cream sauce! When I started eating, I thought it was quite bland ... then realised one vital ingredient was missing: coarsely ground black pepper! I added a lot to my helping, and then I found the dish was like peanuts -- once you start, you can't stop!! I had a second helping (something I NEVER do!!) Thank you for a real keeper! The snails were totally delicious in this dish. I am so pleased to have found something else to do with snails except the butter-and-garlic thing. By the way, we are going out tomorrow and will have to warn people to keep their distance ... I really added a LOT of garlic. You might think of adding the pepper bit to the recipe. But it's YUMMY!!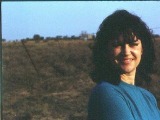 Excellent! I put a lot of extra garlic because that's how we like it. I also only had one 4 oz can of achatine snails, so I added a container of sliced fresh shiitake mushrooms when cooking the shallots and garlic. That bulked it up nicely. Delicious! I made it for a treat for my DH's promotion, and we both loved it. Definitely keeping this one. Great change from just garlic & butter snails; and a great excuse to have them as dinner!