Suzie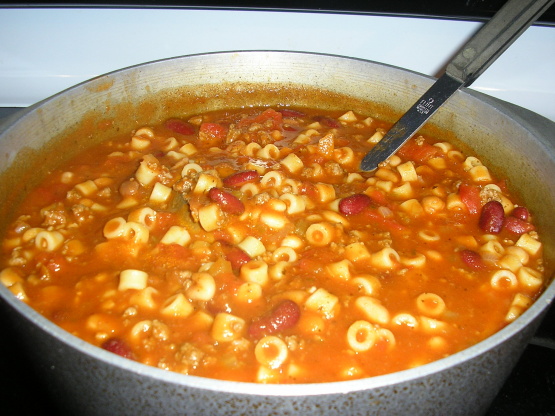 If you love the Olive Garden restaraunt, this is a copycat recipe of their pasta fagiole soup. It is very close but not exact. I got this from topsecretrecipes.com. I'm sure you'll love it.
In a large pot, brown the beef, and then drain the fat.
Add the onion, carrots, celery, and garlic, saute over med-low heat for about 10 minutes.
Add the remaining ingredients except pasta, Simmer for an hour.
About 50 minutes into the simmering, cook the pasta in a seperate pot until al dente, drain, and add to the soup.
Simmer another 5 to 10 minutes. Serve with your favorite bread and salad and enjoy.