Sageca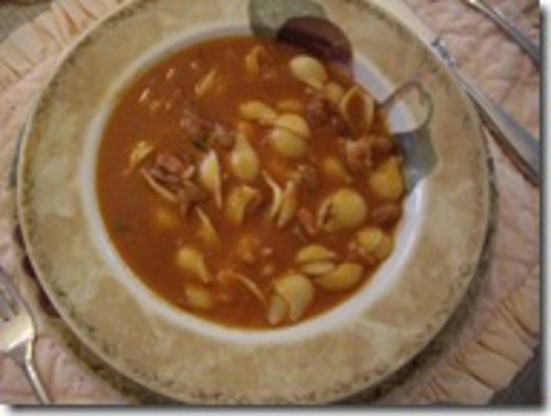 This is Sylvana's famous recipe and my grandson's favourite meal. It is wonderful comfort food ready in 30 minutes.
Heat oil in a soup pot and sauté onions, garlic, pancetta, salt and pepper until golden, about 5 minutes.
Stir in tomato paste, chicken broth and beans.
Simmer 10 minutes.
Cook pasta according to directions on the package. Drain and add to soup.
Heat mixture for another 10 minutes.
Ladle in bowls and top with grated cheese.
Tip: Bacon can be used instead of pancetta but you won't get that same authentic flavour.